Upgrading from Basic to Standard
After a payment card has been added, a Basic account can be upgraded to Standard at any time via the subscription meatball menu.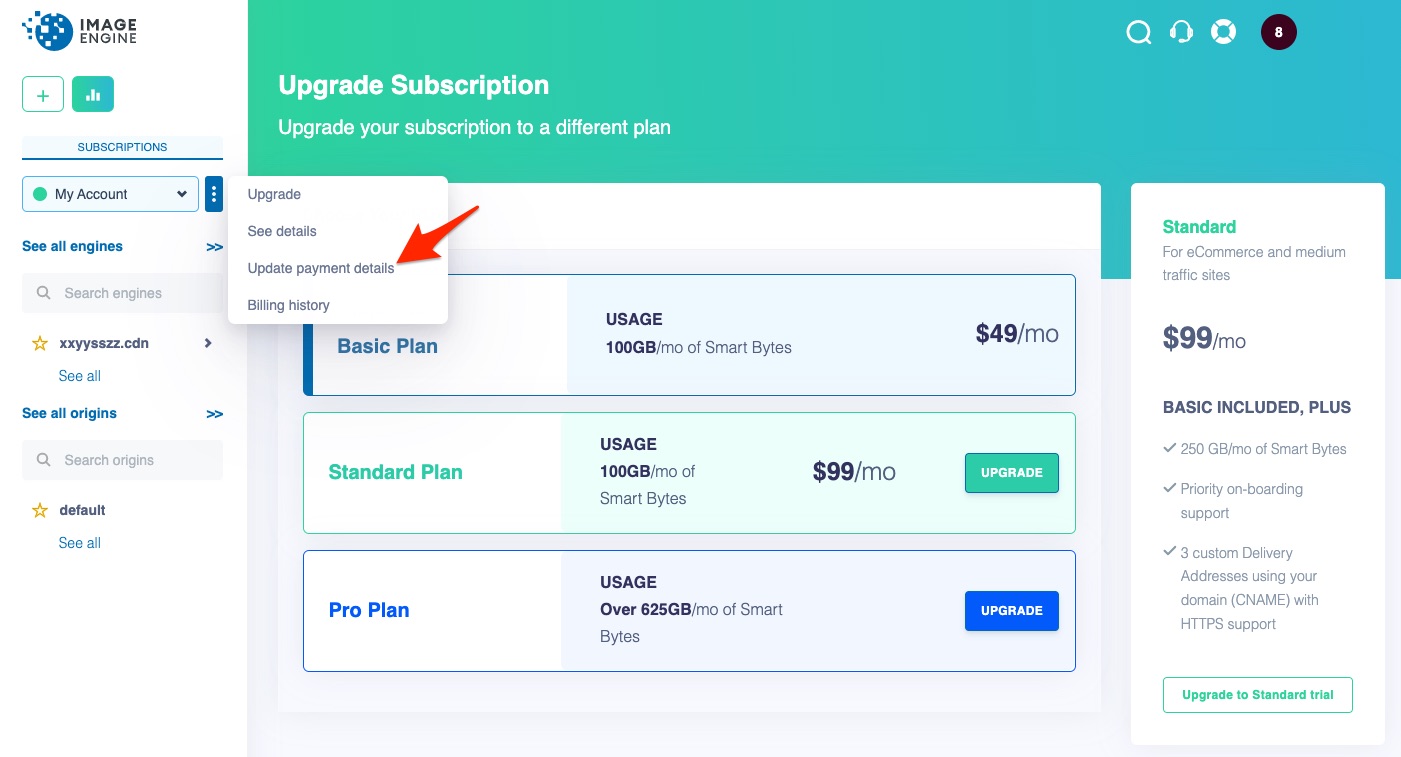 If you choose to update to Standard, you will be asked to confirm the selection, before the update is made.
Upgrading to a Pro Plan
To upgrade to a Pro Level Plan, or to make changes to the features of your plan, please contact your Sales Representative. If you do not currently have an agent that is in touch with you, you may contact our team at support@imageengine.io, and we will ensure that your needs are addressed.
Downgrading from Pro or Standard to Basic
Downgrading your plan will put you in touch with our Support team to ensure that any feature losses due to downgrading do not adversely affect your website.